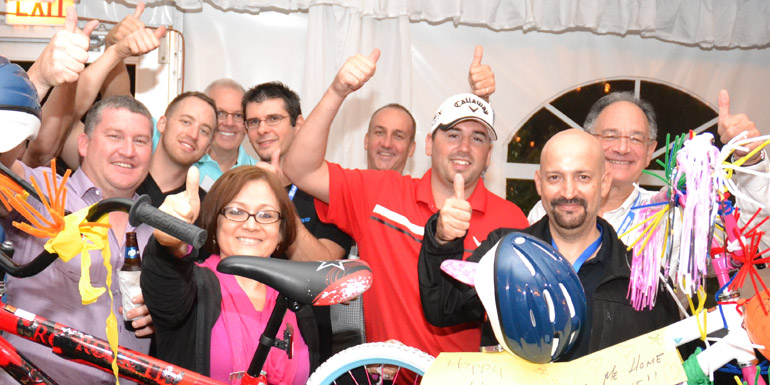 A number of employees from Hayward Pool Products assembled 30 bicycles for the WeGo Together for Kids organization as a team-building exercise at its recent global sales meeting.
Hayward's sales, marketing and technical service personnel from eight different countries attended the four-day event.
"Team building always plays an important role in our sales meetings," said Hayward's vice-president of sales, Mike Massa. "But this may have been the first time where the exercise resulted in so much pure joy."
As part of the team building activity, members competed to 'win' bicycle parts that could be used to build the new bikes, which were then judged by their peers. Unbeknownst to the participants, however, the bikes were being built to be given to a group of children from the WeGo Together for Kids organization.
"It was a great moment when the unsuspecting children walked into the room and were told the bikes that were just built were theirs to keep," said Massa. "I don't know who had bigger smiles on their faces, the kids or the Hayward team. "We even had some tears of joy from many in the room. It was definitely a feel good moment for everybody."