By Ted Lawrence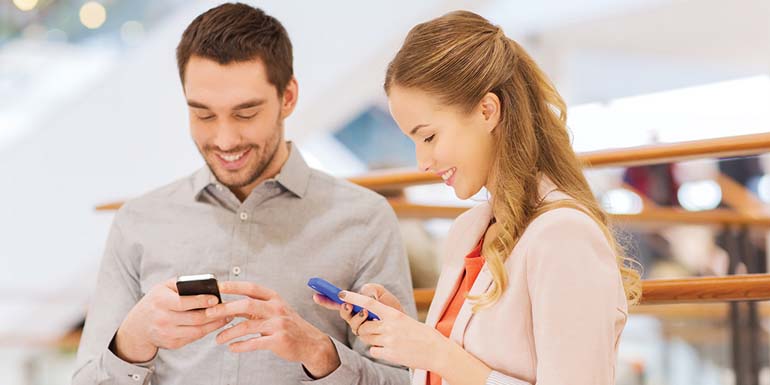 Roughly 25 years ago, sales 'funnels' were all the rage in the specialty pool and spa/hot tub industry. There were sales funnels about the path to purchase that spoke about different customer touchpoints, and there were marketing funnels that showed the more money that was poured into the top of the funnel, more sales would pour out the bottom. Today, however, these business models are broken and no longer work.
In fact, many businesses are probably seeing this in their marketing and advertising efforts today in terms of how they are not providing the results they once did. Consumers no longer want a scripted sales person, they want a custom environment. Part of the reason this has changed is due to the evolution of technology and how it has altered the shopping and buying process.
Today's consumer is changing at a rapid pace. The majority of the population now carries smartphones—some having more processing power than a desktop computer. The amount of data one receives in a day between their smartphone and computer is astounding. For instance, consider the following statistics:
294 billion e-mails are sent every day, or 204 million per minute.
Six billion Google search inquiries are performed each day, or four million per minute.
3.5 billion Facebook messages are posted daily, or 2.4 million per minute.
Information overload
One can easily see the population is being swarmed by these communication methods and, in fact, are influenced by it. When a friend posts, pins, or tweets something, others also look and read these messages. The more friends who post and comment about a product or service, the more the consuming public want it. It is the old adage of 'keeping up with the Jonses.' Plain and simple, people want what others desire, want, or have.
So what does this mean for specialty pool and spa/hot tub retailers? First of all, it means the buying process no longer starts in the retail store and the physical location is no longer the first impression a consumer has of a business. This is because the buying process starts online and, therefore, this is where the consumer gets their first impression of a particular business. Think about it, before the Internet was widely used, where did the consumer go to find information about a pool? Maybe the Yellow Pages, saw ads in a newspaper, or simply stopped by the pool store they drive by every day on their way to work. Now, of course, everyone goes online. This is why a retailer's website or social media page has become the consumer's first impression. Therefore, in addition to the type of content and information being shared with the consumer, it is extremely important to also consider the following:
Social media tie-ins;
YouTube videos;
Online purchasing capabilities;
Design galleries; and
Frequently updated content.
Consumers are now weighing all of this information about a business and comparing it to competitors. In fact, social media has become far more important in terms of consumer influence than a business' website, as this is where a lot of people get ideas on what they want. Visiting online communities such as Pools, Spas & Patios' 'Backyard Lookbooks,' or Houzz, to browse pool installations or to get information about a retailer or pool builder are good examples. These places are where the buying process now starts.