Getting the phones covered
Once lead qualification standards are set, it is time to turn attention to the phones. This is where phone capability and appointment setters come into the picture. In the pool and spa industry, the appointment setter is a person within the organization who handles the phone with prospect customers and sets up sales calls. This is a simple process; however, some companies have multiple people setting up appointments with each using different standards of qualification.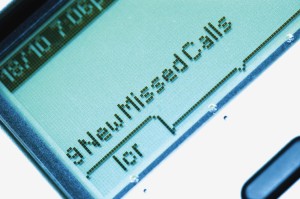 Appointment setters give pool and spa companies the opportunity to deliver a solid and consistent standard for all leads and sales appointments.
Now, most pool and spa business owners will say their employees can simply answer calls. In reality, however, it is much tougher to make this happen than most people realize. In-store staff members are often tied up with customers or are on the phone with other customers, while office workers have other responsibilities to distract them from answering calls. This does not even include the 'incidentals' of being an everyday employee. Lunch breaks, trips to the bathroom, personal calls, sick days and vacations all take attention away from the phones.
That said, no matter what employees are doing, homeowners are still calling, seeking the pool company's help to solve their problems. Those missed calls lead to missed opportunities. Also, incoming calls are not the only point of contact that seems to be lacking in the pool and spa industry; e-mails and web forms are often overlooked, too.
The key to turning all of these inquiries into customers is an immediate call back—and quickly. A recent study from the Massachusetts Institute of Technology (MIT) showed that prospects who submit a web form and are contacted by a company within an hour are six times more likely to become a qualified prospect than those who are contacted after one hour. That could translate into a lot of new pool and spa customers.
Finding outside help
It takes a team approach, including phone reps and store staff, to handle appointment setting correctly. Often, three or more people need to be trained on appointment setting standards to cover all possible calls and e-mails, even at a small company.
If a company does not have the size or scale to maintain an in-house phone team, there are outsourcing options. While this may not seem like the most attractive option, it does have its advantages.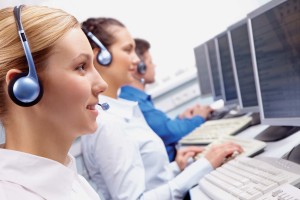 First, it provides separation between the phone call responders and the sales and marketing teams. With an outsourced response team, sales and marketing representatives will not be able to influence the lead generation process. In most cases, outsourcing also puts a full team of representatives on a company's account. This reduces missed calls, enables a quicker response to e-mails and provides the professional response to new potential customers that smaller pool and spa companies often lack.
Certainly, outsourcing is more expensive, but the increased number of profitable opportunities can more than make up for the added cost. By getting more appointments and increasing the number of in-home or in-store sales pitches, the company will ultimately close more sales. That is the outcome everyone wants.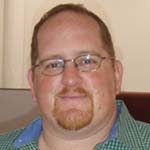 Todd Bairstow is a web marketing expert and co-founder of Keyword Connects, a company dedicated to online lead generation for the home improvement industry. He can be reached at todd@keywordconnects.com or by calling (781) 899-3677.