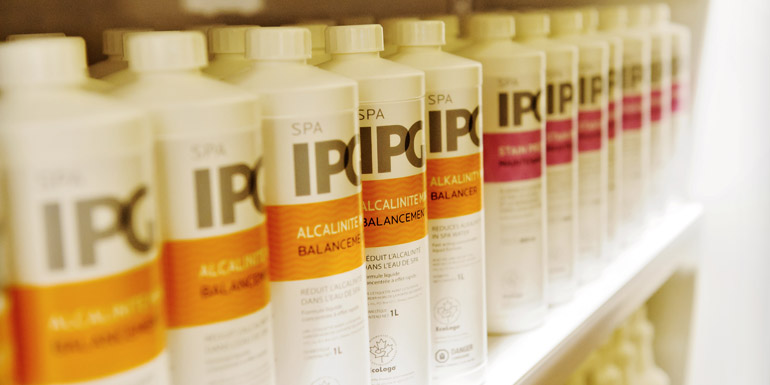 The Independent Pool Group's (IPG's) new private label chemical program was recently recognized for its unique product branding by Stand MTL, an independent branding consultancy firm in Montreal.
The award was presented to the IPG by Rick Thompson, vice-president of Groupe Sani-Marc Inc.
According to the IPG's general manager, Ron Baluch, the group had a private label program for approximately eight years under the AquaPro name; however, they decided to rebrand under the IPG name to better meet the needs of today's consumers as well as to increase the awareness of the IPG.
"The entire IPG team is thrilled to have received the 'Brand Award' in recognition of our efforts in developing a line of private label products, which meet the needs of today's digital consumers, while differentiating our member stores from the competition," added Baluch.