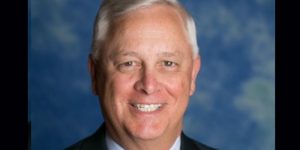 The Board of Latham Pool Products (Latham) has elected James (Jim) E. Cline to chairman of the board.
Cline succeeded former chairman Mark Laven, who will continue as a director and has been elected vice-chairman.
Cline has served as a non-executive director of Latham since March 2019.
From August 2015 through April 2020, he was president and CEO of Trex Company Inc. and since April 2020 has served as chairman of the board. Trex is a manufacturer and brand of outdoor living products.
Cline has also held a number of senior roles within the manufacturing industry, including with Harsco GasServ, the gas technologies business group of Harsco Corporation.
"Since joining our board in 2019, Jim has made instrumental contributions to Latham given his significant commercial expertise," said Scott Rajeski, Latham CEO. "Today we have grown into the world's largest designer, manufacturer, and marketer of residential inground pools. Jim's strategic vision, proven leadership, and experience helping companies capitalize on material conversion opportunities make him the ideal candidate to work with me to lead Latham into our next chapter of growth."
Commenting on his appointment, Cline said, "I am thrilled to continue to serve on the Latham board in this new capacity. With its unique direct-to-homeowner model and leading suite of digital technologies, Latham has an exciting opportunity to further capitalize the material conversion to fibreglass pools."
Laven, whose family founded Latham nearly 65 years ago, joined the company in 1975. He has served in many leadership roles, most recently as president from 2001 to 2017. He's been on the board since 2001.