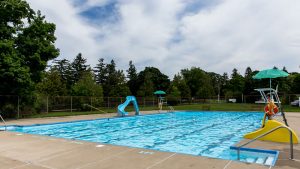 The Kinsmen Soper Park Pool in Cambridge, Ont., has reached its end after a 60-year history in the community.
According to a report by CTV News Kitchener, the pool opened its doors in 1962, and welcomed its final swimmers on Labour Day (September 6) during the 'Last Splash' event.
City manager of recreation and culture Rachel Fraser said they understand people are sad to see the pool go but excited to see what will come next.
Monica Gomes told CTV the pool was "real important to our family this summer and when the kids were growing up."
She said she hopes what replaces the pool will be just as impactful.
"It would be really good for the surrounding communities if it was just to put something that everybody could enjoy for all ages, families, teenagers, adults, and people who come by themselves," she said.
As reported by CTV, the City of Cambridge is asking residents what they would like to see for the space through a public engagement survey.