By Lindy Rickert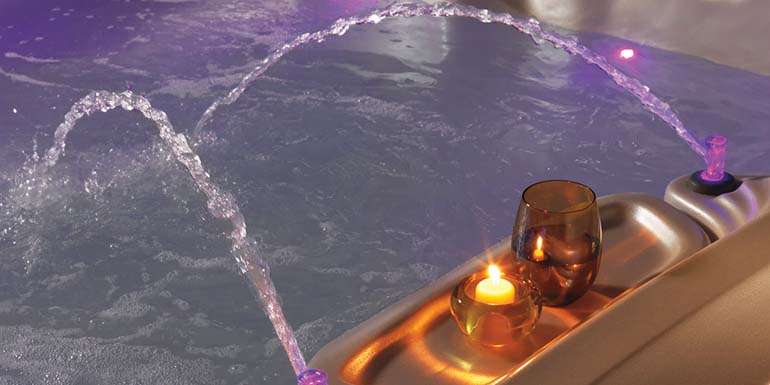 Promoting hydrotherapy is good for everyone. The therapeutic benefits hot tub and swim spa owners enjoy are vast—from physical to emotional stress relief to alleviating aching muscles and pain caused by arthritis. The list of health benefits are many, as is the number of people seeking relief. People are looking for alternative methods to traditional medicine to maintain health and wellness, and hydrotherapy may just be what the doctor ordered for consumers and hot tub retailers alike.
What is hydrotherapy?
Hydrotherapy is the use of water to treat a disease or to maintain health. Water has many healing properties. That said, hot tubs and swim spas are a hydrotherapy haven; the warm water improves blood flow, relaxes muscles, and relieves joint pain. The hot tub industry knows its products can help improve customers' lives; however, this message needs to be brought to the consumer's attention. These health benefits are a major selling feature; therefore, to help start this conversation with prospective clients the following discussion points should be addressed as reasons why a hot tub or swim spa purchase is the right decision.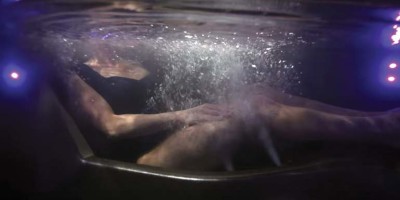 The importance of reducing stress
It has been estimated 75 to 90 per cent of all visits to primary care physicians are for stress-related problems. Job-related stress is the leading source for adults; however, stress levels have also escalated in children, teenagers, college students, and the elderly.
Everyone has stress and most struggle to manage it. A recent study by the American Psychological Association shows stress management is extremely or very important to 61 per cent of adults, but only 35 per cent are successful at it. This is troublesome because research also shows stress is the leading cause of many other health-related issues, such as depression, anxiety, heart attack, stroke, hypertension, immune system disturbances, as well as autoimmune diseases like rheumatoid arthritis (RA) and multiple sclerosis (MS).
Stress can also have direct effects on the skin, the gastrointestinal system, and can contribute to sleep disorders and degenerative neurological maladies like Parkinson's disease.
Just as there are many factors that create stress, there are several options to help manage it. A hot tub, for instance, can be a great stress-reliever for the mind and body. It is a place to escape the hustle and bustle of everyday life, where warm water and pulsating jets provide a massage experience that assists pain management, soothes sore muscles, and relieves tension to achieve relaxation.
Some hot tubs offer special seating and jets targeted to penetrate specific muscle groups or an area that might need extra attention. They also might offer additional relaxation features such as fountains, the ability to play music, and aromatherapy.
Exercise is also known to help reduce stress. In this case, swim spas allow bathers to complete a full workout without putting additional stress on joints due to the water's buoyancy, which eliminates the effects of gravity by supporting the body's weight. These units allow bather's to swim-in-place, perform water aerobics, or just stretch—the time spent being active in a swim spa can help the body rebuild and relax, as well as alleviate stress.