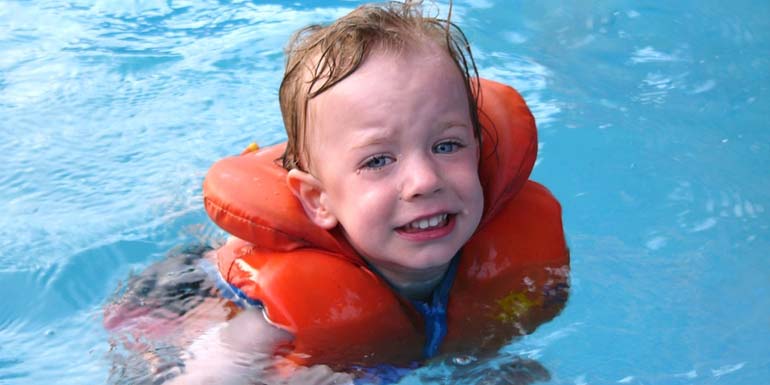 The City of Edmonton is recommending that children under the age of 8 who have not passed a swim test wear life jackets at its public pool facilities.
Many other safety recommendations were also made by different parties to improve public pool safety after a seven-year-old boy in foster care and under the supervision of a group home worker drowned at the O'Leary Fitness and Leisure Centre.
According to a report by the Edmonton Journal, Provincial Court Judge Renee Cochard also recommended the city mandate children wear highly visible wristbands on pool decks.
However, despite the wristband policy at the pool, a public facility inquiry report released in September stated the boy's death was preventable had his caregiver remained within arm's reach and had pool staff recognized he was a child wearing a yellow wristband who was without adult supervision.
According to the report, additional recommendations such as enforcing a swimming policy—used at the boy's group home—across all foster homes and the provincial government fund swim survival programs for all Grade 4 students.
A written policy was also created by the Alberta Children and Youth Services which limits how many children caregivers can supervise at an aquatic facility. This was decided after the inquiry report showed the boy was in adequately supervised by the caregiver.
As part of the city's review, lifeguard standards were also revised. It stipulates how many lifeguards should be on staff at public pools in addition to where they should be positioned in the facility. Finally, to assist swimmers and remove children from the pool who are without adequate supervision, the O'Leary Fitness and Leisure Centre has added swimming ambassadors.