By Johnathan Roberts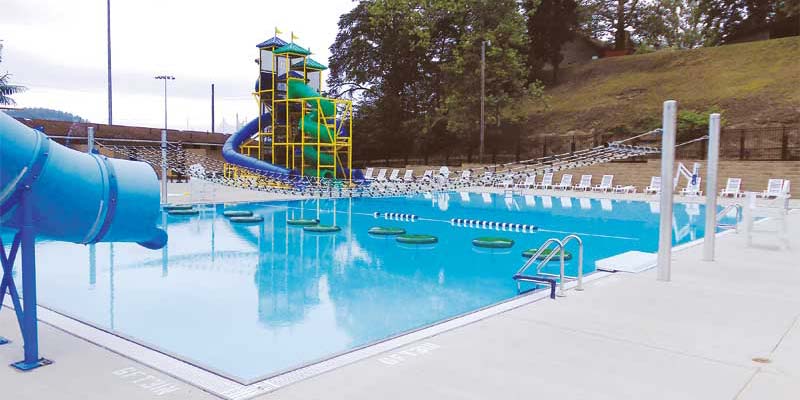 As swimming continues to grow as a preferred method of exercise and physical therapy for the young and elderly alike, commercial aquatic facilities continue to experience an increase in patronage year after year. This can be witnessed by the escalating number of people who use pools for water aerobics, muscle strengthening, and water walking/yoga; not to mention traditional swim lessons, and competitive swimming and diving.
Aquatic facility operators and managers need to keep abreast of the many safety products available to keep the pool, deck area, and locker rooms as safe as possible for patrons of all ages and physical abilities. It is important to equip today's pools with products that help prevent accidents and injury such as padding for dive stands, slides, and water features, slip-resistant flooring for pool decks and locker rooms, properly maintained perimeter grating, and even padding for custom rails and ladders. Renovating aquatic facilities to make them safer benefits staff and patrons. Further, adding these safety products can also provide a facelift for older commercial pools.
Safety padding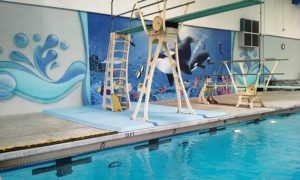 By far, one of the greatest safety concerns at commercial pools is diving boards and slides. These products make pools more attractive and enjoyable to users; however they do pose one of the greatest threats of injury—aside from drowning. Fortunately, there are now multiple options for safety padding designed specifically to help prevent accidents, not only from slides and diving boards, but also from other attractions such as climbing walls, rope bridges, and lily walks, as well as other pool activity features.
Dive stand pads
These safety pad systems are specifically designed for pools equipped with 3-m dive stands. They were developed to protect patrons from dive stand or water playground falls from heights up to 3.9 m (13 ft).
Dr. Tom Griffiths, a noted aquatic industry safety expert with Aquatic Safety Research Group in State College, Pa., has officially endorsed these safety pad systems after he reviewed the Consumer Products Safety Commission (CPSC)/ASTM International drop test and confirmed conclusively the safety pads eliminate "97 per cent of critical injuries and 100 per cent of fatal falls from head impact from heights of up to 3 m (9.8 ft)."
Dive stand pads are custom manufactured from durable, colourfast, watertight, slip-resistant pool compatible polyvinyl chloride (PVC) and foam materials. The pads are low-maintenance and provide an effective method of making dive areas safer for pool patrons.
These pad systems are available for on-deck, flush-mounted, or underwater applications—along with numerous variations to suit the customers' needs. These models can be used on existing or newly constructed dive stands. In addition to being an attractive upgrade to any aquatic facility, those commercial pools which employ these safety pads may see a decrease in insurance costs.