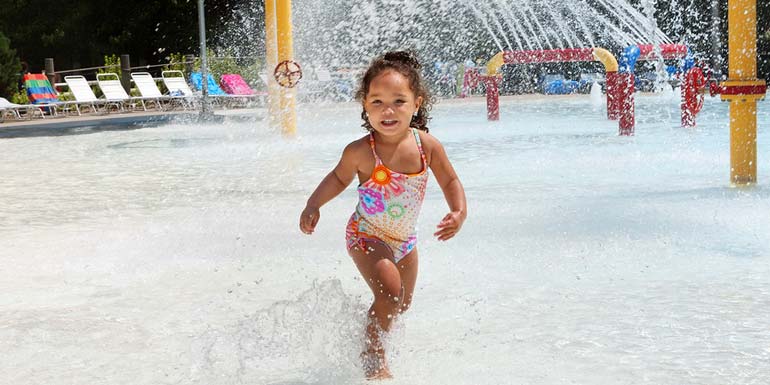 After closing the Sunnybrooke pool in Dollard, a suburb of greater Montreal, in 2014 due to low membership and expensive repair costs, the town will now see a splash pad built in its place.
According to a report in the Montreal Gazette, Les Industries Simexco Inc., was awarded the $169,000 contract for the project, which will see 21 structures and 18 ground jets installed at the flower- and insect-themed splash pad. It will be built over a 400 m2 (4305 sf) painted concrete base and comprise three sections: toddlers, four-to-eight year olds, and a more active area for those older than eight.
"We will be going to tender in the next few weeks for the second phase of the project, which is the construction of the concrete splash pad, the demolition of the old Sunnybrooke pool, and the installation of the equipment," the city's director general Jack Benzaquen said in the report.
The city's Mayor, Ed Janiszewski, said membership at the Sunnybrooke pool (approximately 75 families) was not sufficient to support the facility's operations and repairs, which amounted to $300,000.
Construction of the splash pad, which will have no membership requirements and will be open to all residents, is expected to begin in May and completed in July.