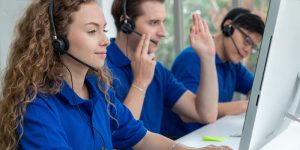 With the influx of new pools and inexperienced homeowners on the rise, education will become more important than ever in 2021.
Natural Chemistry is launching a new 'Pro Series' educational platform for the 2021 training season. The live online training is provided by their education manager and available immediately.
Interested professionals can visit proseriespool.com and select 'schedule training.' This takes users to a calendar where they can choose the date and time that works best.
Professionals should include as much information as possible about the topics they would like to discuss, and a Natural Chemistry training manager will customize the content for their unique needs.
Once the request is submitted, users will automatically be sent a Zoom link for the training with an option to add it to their calendar.
Alicia Stephens is the education manager for Natural Chemistry and is a regular contributor to Pool & Spa Marketing. She has 20 years of chemical experience to help service pros address problematic pools or discuss the best program for service route or retail offerings.