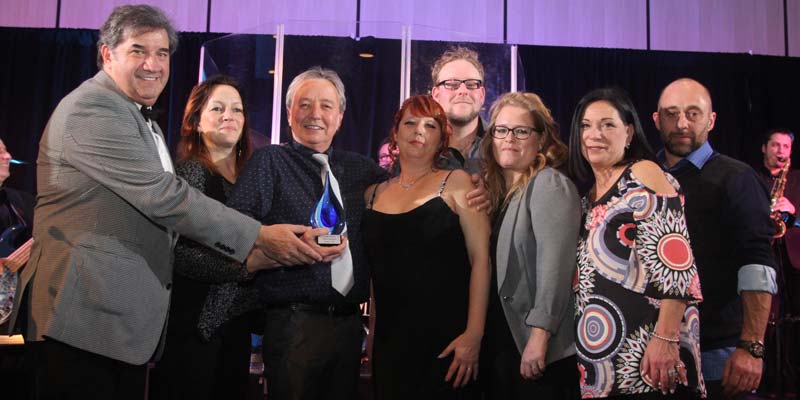 The Association des commerçants de piscines du Québec (ACPQ) unveiled the names of the winning businesses and industry professionals during its 20th 'Excellence Gala' in November.
The awards ceremony, held at the Sheraton Laval and Convention Centre, recognizes the exceptional performance of retailers, maintenance and repair service businesses, as well as manufacturing and distribution companies in the industry.
As part of the 2018 'Win your Pool or Spa' contest, 10 businesses and professionals were selected from 50 finalists. In addition to the opportunity to win a refund of their purchase, those consumers (who evaluated their overall buying experience) helped the industry recognize the most successful businesses among the ACPQ's retail members. The final results were tallied, independently, by the firm Som Recherches & Sondages.
Retailers of the year
Lemaire Pools – Récré'Eau Pool (above-ground pools)
Piscine Hippocampe – IPG Group (inground pools)
4 Seasons Spas, independent retailer (spas)
Vendors of the year
Andrée Grondin, Bel-Eau Pools, Récré'Eau Group (above-ground pools)
Jean-Noël Fréchette, Classic Pools, IPG Group (inground pools)
Joyce Charland, Classic Pools, IPG Group (spas)
Installers of the year
Jacques Rouiller, Piscine Hippocampe, Groupe IPG (above-ground pools)
Sylvain Déziel, Piscine Hippocampe, Groupe IPG (inground pools)
Équipe d'installation Spas 4 Saisons, independent retailer (spas)
Home pool and spa safety retailer of the year
Spas 4 Saisons of St-Hyacinthe, independent retailer
For the fourth year, retailer and service companies were also invited to enter their top projects in one of four categories for the chance to win a 'Pool and Spa Achievement of the Year' award from the ACPQ. The selection criteria focused on the project design, construction, complexity, creativity, quality, terrain adaptation, and landscaping. The winners included:
Club Piscine Super Fitness de Sherbrooke (inground pool 60,000 L [15,850 gal] or less)
Piscines Fontaine, Boucherville, Que., independent business (inground pool 61,000 L [16,114 gal] or more)
Piscines Rive-Nord, Terrebonne, Que., Groupe Maître Piscinier (above-ground pool)
Piscines Gratton, Repentigny, Que., Groupe Maître Piscinier (renovation project)
Finally, manufacturers and distributer that exhibited at the 26th Salon Splash show were also invited to present their best-selling products in 2018 or their top products projected for 2018. Show attendees voted for the winners.
2018 Favourite Product of the Year
Waterco glass beads (new generation of filter media)
2018 Novelty of the Year
Hayward Pool Products Canada (Aqua Vac 600/650 automatic cleaner with remote control)
2018 Supplier of the Year
Hayward Pool Products Canada