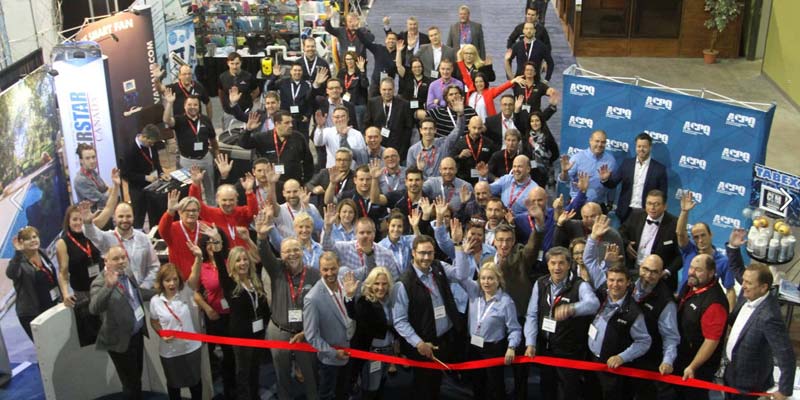 The 26th edition of Salon Splash, the Québec pool and spa industry's annual trade show, is set to take place at the Centre de Congrès de Saint-Hyacinthe this month.
The event, which is organized by L'Association des commerçants de piscines du Québec (ACPQ), will be held on Nov. 22. The ACPQ expects the show to attract more than 350 industry professionals who will walk the aisles and attend expo seminars to learn more about the latest technologies, product innovations, and best practices. The show floor will also feature booths for the 'New Product Coup de cœur 2018' and '2019 New Product of the Year' awards, which attendees will vote for the best product in each category. Show attendees are invited to vote on Nov. 22 at the ACPQ booth.
The 20th gala event, which will take place in the evening, shortly after the show, will be held at the Sheraton Laval where association members will be recognized. The 'Win Your Pool or Spa' contest, the businesses and professionals nominated for the 'Retailer,' 'Vendor,' 'Installer,' 'Supplier of the Year,' and 'Pool and Spa Achievements of the Year' will also be announced during the gala evening.
The awards ceremony will be followed by a performance by The Showmen, an orchestra comprising 11 high-energy artists who will perform a crowd-pleasing range of rhythm and blues, soul, Motown, and disco/funk music.
The ACPQ is offering free entry to the show to members. The cost for non-members is $20 for retailers and $50 for manufacturers, distributors, and other visitors (taxes are included). To register online, click here.
To read the digital edition of the official Salon Splash show guide, visit click here.