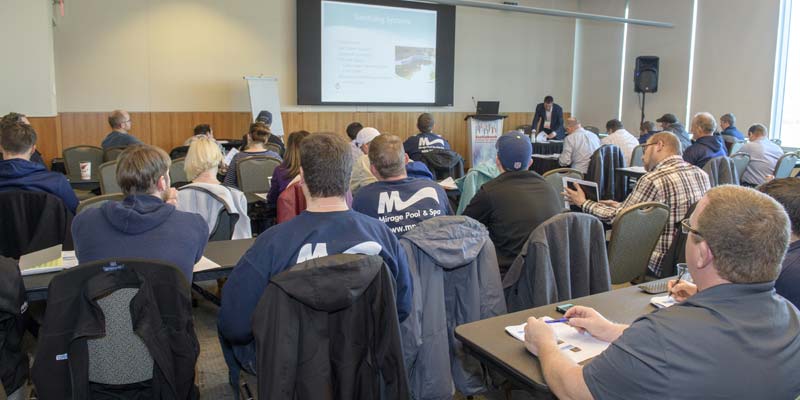 Aquatics industry professionals will soon have the opportunity to network with peers and colleagues at the 37th Canadian Pool & Spa Conference & Expo, which takes place Dec. 4 to 7, at the Scotiabank Convention Centre in Niagara Falls, Ont.
According to the Pool & Hot Tub Council of Canada (PHTCC), organizers of the show, more than 600 businesses will be represented with upwards of 2000 builder/dealer/service companies from across North America are expected to attend.
In addition to approximately 150 companies displaying their products and services on the exhibition floor, the event will feature a number of education and social networking opportunities. In addition to the two-day, internationally recognized Certified Pool/Spa Operator® (CPO®) training course (Dec. 4-5), a number of Genesis® educational program courses will be offered. These courses will discuss topics such as 'Reinforced Concrete Pools,' 'State-of-the-Art Spa Details,' 'Water and Wellness,' 'Pool Shell Cracking in Shotcrete/Gunite Construction,' and 'Vinyl Pools—The Perfect Fit.'
Once again, in co-ordination with the association's industry trade certification program, the PHTCC is making available to attendees more a series of 'short courses' covering a variety of subjects such as pool installation, spa pak and pump troubleshooting, hydraulics, pool inspections, hot water chemistry, automation, water chemistry, business concepts, and tips and tricks of the trade. The educational program lineup was assembled to allow participants to achieve their 'Aquatic Recreation Industry Specialist' and/or 'Aquatic Recreation Industry Expert' designation through the PHTCC's certification program. Individuals can register to take any or all of the short courses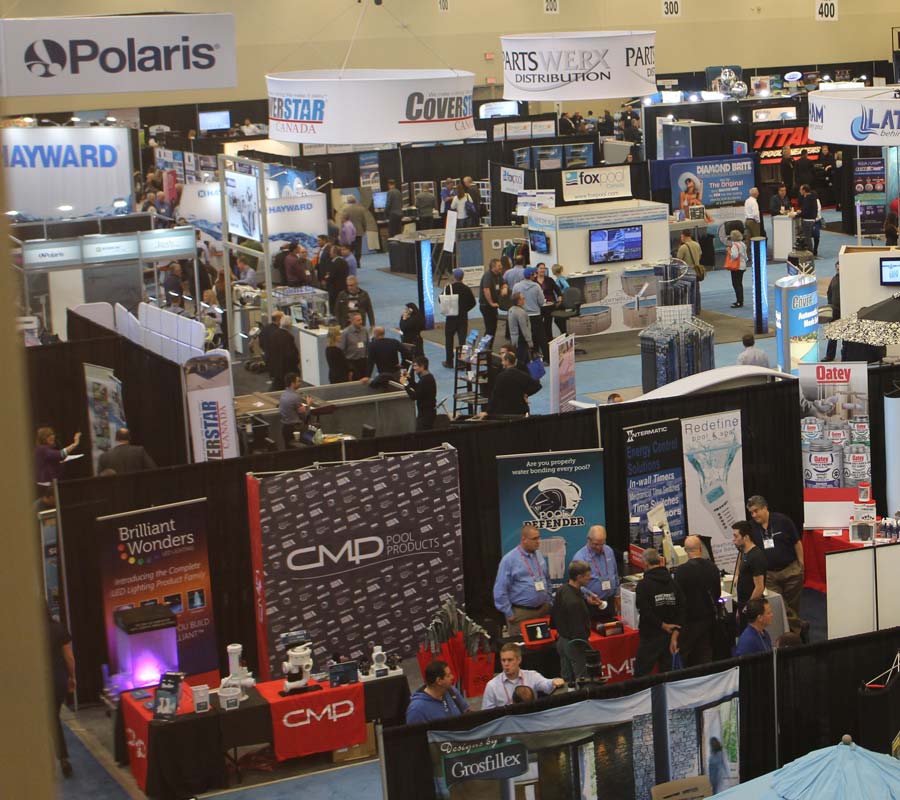 Under the same educational package, attendees can also sign up to attend any number of a wide range of novice, advanced, and intermediate seminars addressing topics on social media and the pool and spa industry, pool and spa operations, building hybrid pools, salt pool troubleshooting beyond the equipment, introduction to showroom design, and identifying, removing, and prevent stains and scale. There will also be several live demonstrations for attendees to observe and participate. This year's 'Pool School,' which will be led by Rodney Taylor of Sunshine Pool & Mechanical Contractors (1994), will see the construction of a miniature pool on the expo floor. It will show participants how to efficiently set-up walls, install a vinyl liner, connect piping and key components such as pumps. Additional demonstrations on pool finishing systems will take place outside the conference centre.
Additional show highlights include the 2017 Design and Construction Awards and Industry Achievement Award banquet dinner, which is sponsored by Pool & Spa Marketing and Pools, Spas & Patios. This formal event will be held on Dec. 5 and will comprise a delectable dinner followed by the presentation of the PHTCC's national awards.
An 'Industry Cocktail Reception,' will be held the following evening (Dec. 6) at the Dragonfly Nightclub located across the street from the Hilton Hotel & Suites, the show's headquarters hotel.
Once again, exhibitors and attendees alike can navigate the conference and expo via the show's mobile app. It is a free download via Google Play or the Apple App Store and can be found by searching for 'Canadian Pool & Spa Expo 2017.'
The December issue of Pool & Spa Marketing contains your official guide to the 2017 Canadian Pool & Spa Conference & Expo. To review the program schedule, awards banquet details, floor plan, and exhibitor listing, click here.