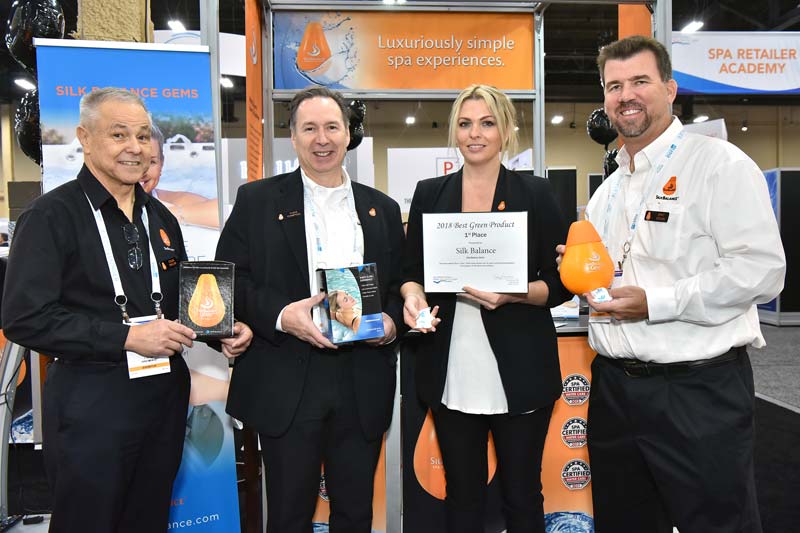 Vancouver-based hot tub water care company SilkBalance was praised for its environmentalism at last month's International Pool | Spa | Patio Show in Las Vegas, Nev.
The company received this year's Best Green Product award for its SilkBalance Gem, a dissoluble pod used to balance the pH and alkalinity of hot tub water in place of water treatment chemicals.
The granular, pre-measured gems, which are a conversion of SilkBalance's existing liquid formula, dissolve in 20 seconds and are free of corrosive additives.
"The formula is designed to make water care as simple as possible without adding a plethora of unnecessary water treatment products," said Joe Dolnik, director of operations.