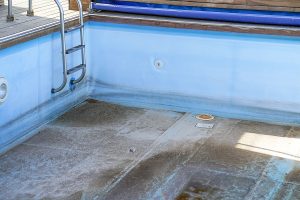 The District of Port Hardy, B.C., earlier decided to replace its 40-plus year-old pool with a multiplex, but following a funding rejection from provincial and federal governments, it has decided to move forward with a "Pool Revitalization Project" instead.
The pool has been closed since Jun. 2021, when it was shut down for repairs, and no action was taken to get it back up and running ever since. The district announced through social media to its expecting local audience that it was "committed to bringing the pool back online for all to enjoy."
The district also informed the issuance of tender for the pool liner in late Sept. 2022, and the award of the tender to a company (without revealing the name). The liner will be ordered and delivered by December, almost the end of this year. Before this happens, a lot of work will be done to make the pool ready for liner placement.