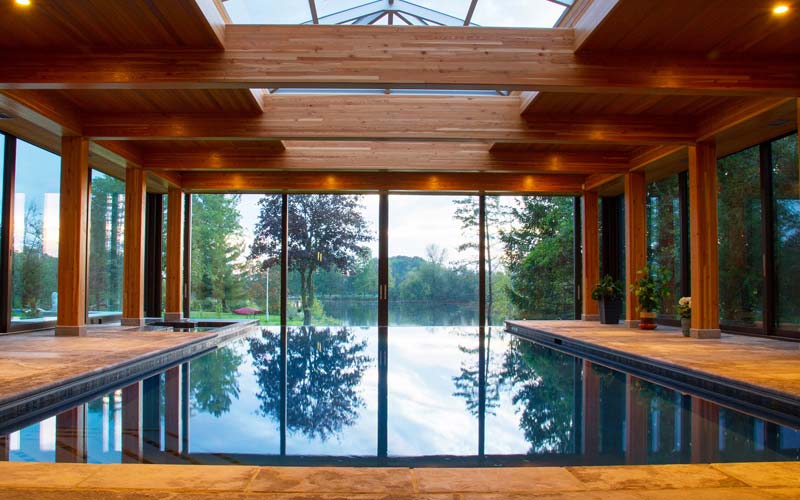 A number of pool and landscape professionals in Ontario were recognized at the 45th annual Landscape Ontario Awards of Excellence ceremony held earlier this month.
Held at the Delta Hotel by Marriott Toronto Airport, in conjunction with Landscape Ontario Congress, more than 600 industry members were on hand to see 285 awards presented to stunning and innovative landscape construction, design, irrigation, lighting, and maintenance projects.
Master of ceremonies Frank "Frankie Flowers" Ferragine described the 2018 award winners as "truly inspiring," and noted the awards of excellence are presented to projects that score top marks from a panel of industry judges.
"I'm really happy and pleased that people are investing in their landscapes and outdoor living spaces," said Ferragine. "It is my mission, and the mission of everyone in the industry to ensure individuals and communities recognize the importance of spending time outside, and these awards are a testament to that goal."
Landscape Ontario's executive director Tony DiGiovanni also addressed the audience, highlighting the professionalism on display.
"What green professionals build requires skill, talent, and competency … what they design is art and what they maintain is important and makes the world more beautiful," he said. "What they construct makes people happy, and what they do reminds people the landscape is alive."
Sixty companies were recognized, some for multiple projects, in the construction program, 12 in the design program, two in the interior landscaping category, one in the irrigation program, eight in the lighting program, nine in the maintenance program, nine in the garden centre program, and five in the growers program.
Those companies recognized in the special awards program included:
Roger Willis Contracting Ltd., Casey Van Maris Memorial Award 2018;
Janet McKay, Local Enhancement and Appreciation of Forests (LEAF), Community Leadership Award 2018;
Urban Garden, Don Salivan Memorial Grounds Management Award 2018;
Landscape Plus Ltd., Dunington-Grubb Award 2018;
Michael de Pencier, Environmental Award 2018;
Peter Guinane, Oriole Landscaping Ltd., Past Presidents' Award 2018; and
Claudia Baun (B.K. Baun Landscape Ltd.), Kim Cotter (Lloyd's Landscaping Ltd.), Kevin Hackstone (HACKStONe Landscapes), and Michael Scott and Laurie­Ann Stuart (LA Gardens), Prosperity Partners Leadership Award 2018.