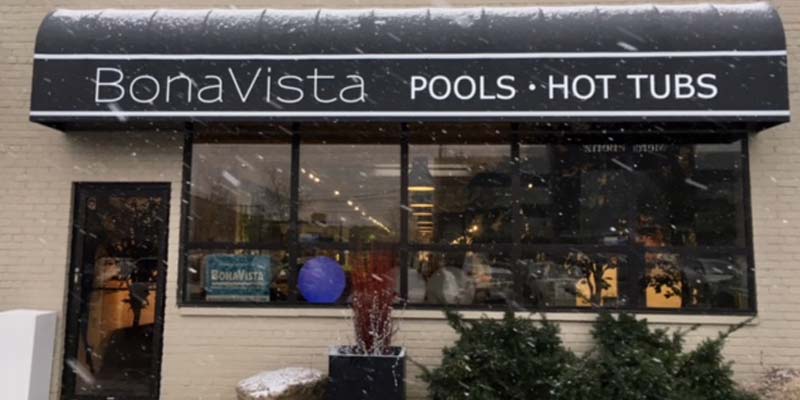 After a decade at its previous location, BonaVista Pools recently held a grand opening/trade open house at its new store in Toronto's Leaside area.
As part of the celebration, more than 30 guests from the industry and landscape trade who attended the event were treated to lunch, which included a wine and cheese tasting. Attendees were also able to seek advice from hot tub and swim spa experts, as well as watch Jodie Becker, an industry-sponsored athlete demonstrate how swim spas work. An outdoor kitchen specialist was also on hand to share tips on how to grill like a pro.
"We were looking to purchase a new location, but the market is very hot right now so we opted to move to this store, which is less than a kilometer from our former location," said Jennifer Gannon, proprietor. "The large parking lot in front of the store, in addition to the fact many of our clients shop in this area, were the main reasons for choosing this location.
"The feedback we've had from clients is they appreciate all the parking and not having to walk through the construction of the Crosstown subway being built on Eglinton."