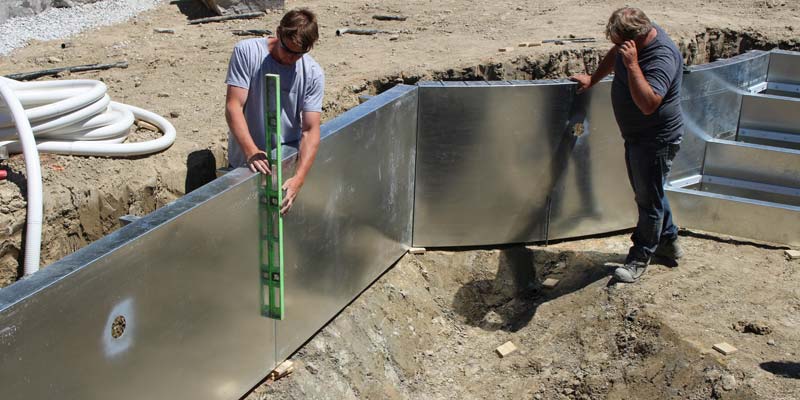 The Pool & Hot Tub Council of Canada (PHTCC), in collaboration with the Association of Pool & Spa Professionals (APSP) and the International Code Council (ICC), has released the first edition of construction standards for the Canadian pool industry.
The Standard for the Construction of Residential Outdoor Inground Swimming Pools (PHTCC S5–2017) is a 27-page document that includes 17 sections covering everything from general design criteria and plans and permits to construction materials and finishes and instructions for circulation systems, pressure filters, and separation tanks.
According to Robert Wood, the PHTCC's executive director, the board of directors endorsed the project in early 2016, with the initial draft being reviewed by the technical standards committee in August of that same year. The APSP and the ICC provided a seed document.
"The PHTCC identified the need for distinctively Canadian standards for the domestic pool and spa industry since not all building practices and regulations in this country are identical to those used elsewhere," said Wood. "At the same time, the PHTCC board recognized the importance of harmonizing standards, to the greatest extent possible, with those existing in the U.S. There are many similarities between the industries of the two countries, including the primary sources of product supply/manufacturing.
"An additional incentive behind the development of the Canadian standards was to keep up levels of quality and competence within our industry."
PHTCC members can order a copy of the Standard for the Construction of Residential Outdoor Inground Swimming Pools for $85, while the cost for non-members is $185 (plus tax and shipping).
The standard will be amended as laws change and as technological advancements improve construction techniques.