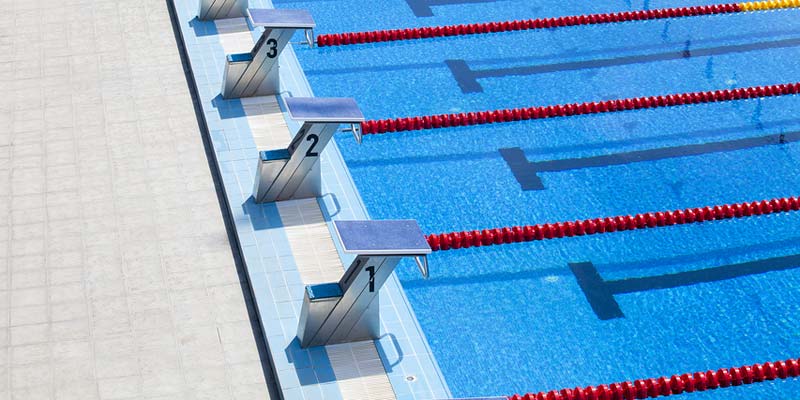 Competitive swimmers in Calgary might have to modify their practice schedules for the foreseeable future.
The city has imposed a temporary diving ban at 11 of its municipal pools while it determines if they meet new nation-wide depth requirements, reports CBC News. The updated standards, which came into effect Sept. 1, require a 1.35-m (4.4-ft) depth for starting-block diving.
The change in policy was enforced after a teenage swimmer in Saskatchewan became a quadriplegic after a dive from the starting blocks at a University of Regina pool in 2005. The pool's 1.22-m (4-ft) depth met the then-guidelines of Swimming Canada, the governing body for competitive swimming.
Following the accident, the federation held a national review and established the more stringent rules. A permanent ban will be enforced on all pools that do not conform to the new standards.
The city's review is expected to be finished by the end of October.