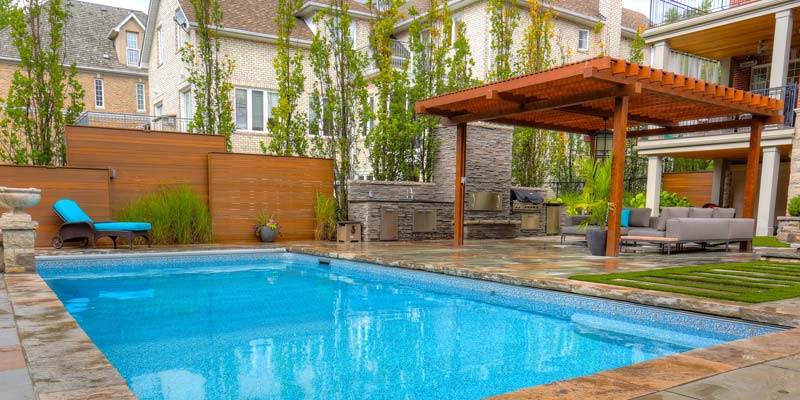 The National Association of Landscape Professionals (NALP) has released its official list of the top landscaping trends of 2018.
As the voice of the multibillion-dollar lawn and landscape industry, NALP annually forecasts trends that will impact landscape planning, design, and maintenance within the coming year.
According to the association's vice-president of public affairs, Missy Henriksen, the top 2018 landscape trends reflect the evolution of the outdoor living lifestyle that has grown in popularity over the past few years.
"Stimulated by a healthy economy, homeowners and property managers are innovating landscapes in fun, new ways," said Henriksen. "Recognizing the tremendous value beautiful and functional landscapes bring to homes and commercial properties, today's landscapes are built to last so they can be used and enjoyed through all the seasons, year after year."
This year, the association predicts the following five trends will influence landscape planning and design.
Experimental landscape design: Today, landscapes are designed/built for living, working, and playing—bringing together form and function for a quality outdoor experience. To this point, more residential landscapes feature designated areas for cooking, dining, relaxing, and even working outdoors. These spaces feature integrated outdoor lighting and audio/visual systems for a multi-sensory and multi-use experience, day or night. Landscaping around office buildings more frequently include walking and bicycle paths, dining areas, or gardens to enhance the employees' experience. For both residential and commercial landscapes, the experience often begins at the entrance, with beautiful lawns, plantings, and design elements that offer a welcoming first impression.
Climate-cognizant landscaping: Unpredictable weather patterns call for landscape enhancements that withstand extreme conditions and allow spaces to be enjoyed on unseasonably cool or warm days. As such, more landscapes will include enclosures and other structures like pergolas with retractable canopies to protect outdoor areas in wind, rain, and snow. Hardscape areas will be built using hardier materials that can handle drastic temperature fluctuations, as well.
Emphasis on water management and conservation: Sustainability in landscaping influences how outdoor spaces are created and maintained. In particular, the integration of eco-friendly watering practices are expected to continue to take off in 2018, including the use of plants native to a region (which generally use less water), xeriscaping (landscaping and gardening that reduces or eliminates the need for supplemental water), and smarter irrigation technology.
Enhanced equipment and technology: The latest yard tools on the market consider ease of use and storage while incorporating more eco-friendly innovations. Many lawn mowers, leaf blowers, and other related equipment have low or no emissions, are battery-powered, and are quieter. They are also designed to stack or fold to fit in the garage or shed. Professionals are also integrating more technology into landscape planning such as mobile apps, 3D modelling and drones.
Plants in playful colours and patterns: While the simple elegance of greenery was all the rage last year, 2018 will see a renewed interest in adding pops of colour and whimsy to landscapes. With 'Ultra Violet' named colour of the year by Pantone, a leading provider of colour systems and an influencer on interior and exterior design, landscape professionals expect to integrate more violets, verbena, clematis, iris, and other purple flowers into landscapes. 'Patterned' plants are also getting their time in the garden spotlight, as these unique plants are revered for their intricate details, such as striped leaves or brightly coloured veins.
The NALP develops its trend reports based on a survey of its members and by drawing from the expertise of landscape professionals representing various regions of the U.S. who are at the forefront of outdoor trends. The report also considers influences from broader lifestyle and design trends.