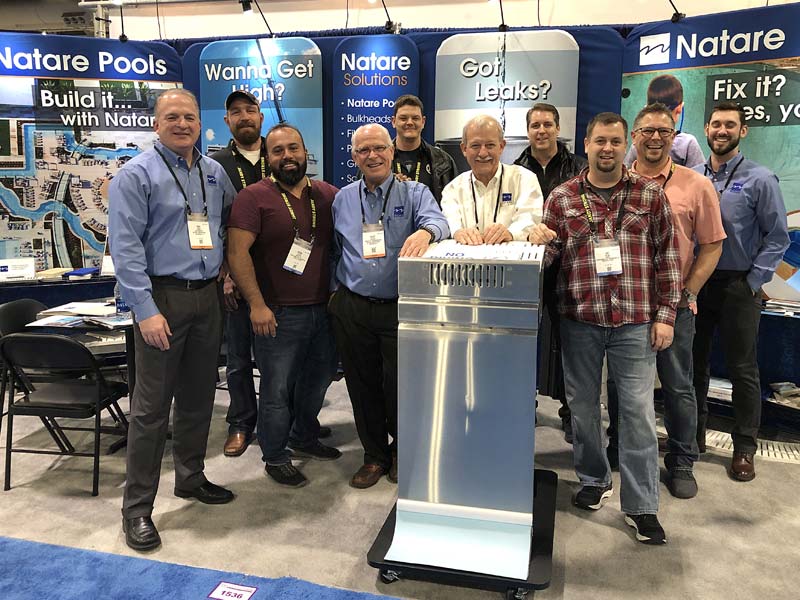 Natare Corporation has appointed Austin Carroll Pool Construction Ltd., in Milton, Ont., its premier partner for Canada.
This newly formed partnership allows Austin Carroll, a commercial and public pool design and construction specialist, to offer Natare's full-range of stainless steel pools, filtration, and pool systems.
In welcoming its new pool construction partner, Michael Walsh, Natare Corp.'s CEO said, "Austin Carroll embodies the best in pool construction and renovation, and their skill, expertise, and experience will provide a new level of service to the Canadian market for the selection and installation of Natare pools and pool systems."
As a commercial pool system specialist since 2003, Austin Carroll Pool Construction is aware the pools it designs, installs, and renovates play an integral and critical community role, says the company's vice-president of sales, Ryan Jones.
"In building communities that are social and physically healthier, Natare's product and service portfolio allows us to increase the value proposition on our projects," says Jones.
Austin Carroll's president Lee Hulan adds: "We are excited to bring Natare products to the forefront of the Canadian market. We now have the ability to offer our customers one of the best pool systems on the market."