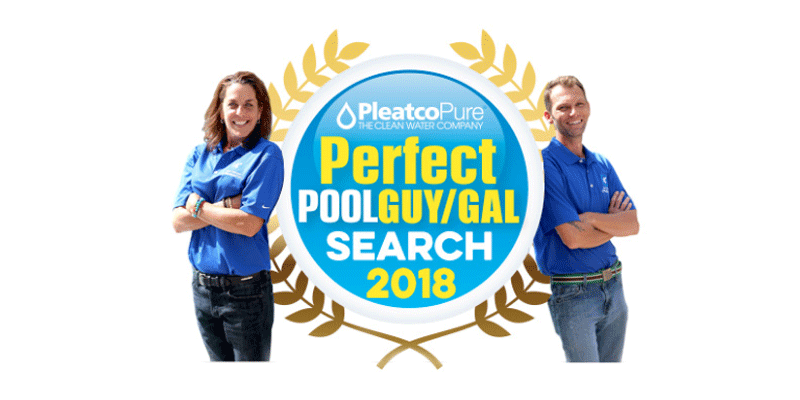 Pleatco, together with co-sponsors Genesis and the National Swimming Pool Foundation (NSPF), has once again started its search for the best pool and hot tub service technicians with the launch of the 2018 Perfect Pool Guy and Perfect Pool Gal contest.
Since 2007, this competition has been shining a spotlight on the hard-working men and women of the pool and spa service industry in Canada and the U.S., extending as far as Europe. This year Pleatco and co-sponsors are urging everyone, even those who have entered in the past, to nominate themselves or a colleague for the reward.
This year's winners will each receive a trip for two to the International Pool | Spa | Patio Expo in Las Vegas, Nev., in November, where they will also be able to attend the Genesis Basic Pool Construction course free of charge ($5,000 value). Winners (and finalists) will also receive NSPF's Advanced Service Technician™ (AST) certification course ($1,100 value) free of charge. Both courses are being offered at the show.
In addition to Genesis and NSPF training opportunities, this year's Perfect Pool Guy and Gal will take part in a high-profile awards ceremony, gala dinner, nationwide advertising campaign, and receive thousands of dollars of free Pleatco products.
Over the past nine years, more than 700 people have entered the contest and nearly 45,000 people have voted for the winners. Each year, the Pleatco Perfect PoolGuy/Gal Search® has grown and continued to illuminate the strengths and passions of the pool service industry.
To enter this year's Perfect Pool Guy/Pool Gal search, visit https://www.pleatco.com/contest-entry.