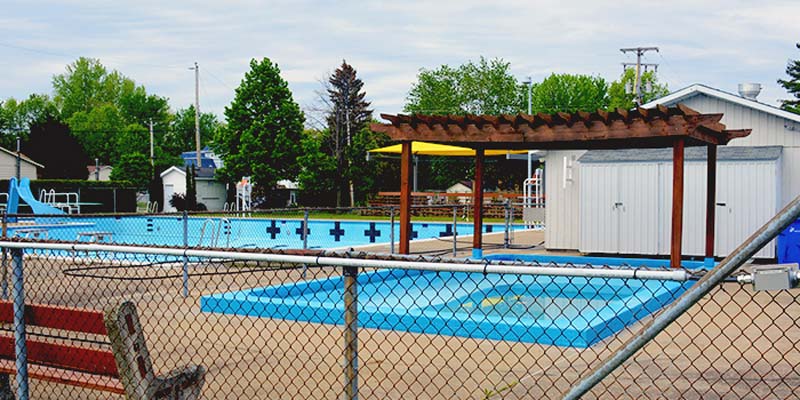 The municipality of Pincourt, located in southern Quebec, is getting financial assistance from all three levels of government to reconstruct an outdoor pool in the town.
Peter Schiefke, MP for Vaudreuil-Soulanges, and Marie-Claude Nichols, member of the National Assembly for Vaudreuil, recently announced the governments of Canada and Quebec will each invest more than $430,000 to redevelop the town's Parc olympique pool and pavilion.
"Investing in recreational infrastructure is essential to developing individual well-being, community vitality and economic growth," said Schiefke, on behalf of Amarjeet Sohi, Minister of Infrastructure and Communities.
The financial support comes from the New Building Canada Fund, Provincial-Territorial Infrastructure Component—Small Communities Fund. The town will also invest more than $430,000, bringing the total government and municipal investment to nearly $1.3 million.
"By supporting renovation projects such as this we are demonstrating our commitment to providing local residents with safe accessible facilities and helping municipalities ensure the durability and quality of their infrastructure," said Nichols, on behalf of Sébastien Proulx, Minister of Education, Recreation and Sports, and Minister responsible for the Capitale-Nationale region. "This project in Pincourt will allow residents of the Vaudreuil riding to practice sports and physical activities on a regular basis, encouraging them to adopt active lifestyles."
Once the work is completed, the town will promote sports in the municipality and encourage residents to be active.
"We should remember, this pool was built as part of a clean-up exercise at the Pincourt Aquatic Club 47 years ago," said Mayor Yvan Cardinal. "By allowing us to rebuild the Parc olympique pool and pavilion, these federal and provincial contributions will allow us to enhance activities offered by the city and aquatic club."
The Small Communities Fund is a joint federal-provincial program co-ordinated by Infrastructure Canada in partnership with the provinces and territories. In Quebec, the fund is administered by the Quebec Department of Municipal Affairs and Land Occupancy. The goal of this program is to provide financial support to Canadian municipalities with fewer than 100,000 residents to develop infrastructure that enhance their cultural, sports, recreational, and tourism assets or safeguard public assets.