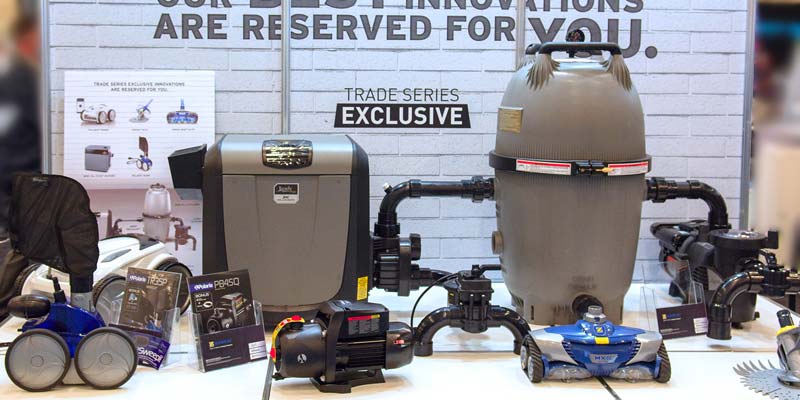 Zodiac Pool Systems Canada and its sister company in the U.S., Zodiac Pool Systems LLC, have announced it will prohibit the online sale of all Jandy Pro Series equipment effective Jan. 1, 2019.
Under its new 'Trade Series Exclusive' (TSE) policy, the company has identified all of the products that are not to be sold online, which includes more than 400 Jandy Pro Series branded products, select Polaris branded products, and select Zodiac branded products. The full TSE product list can be found at zodiacrewards.com.
Zodiac says the move will help support the long-term viability of the industry, as only qualified pool professionals have the expertise and training necessary to prescribe, install, and maintain the highly technical products common to any pool to facilitate a reliable and enjoyable swimming experience for consumers.
The company will constitute a violation of its TSE policy for any customer (i.e. independent trade dealers and distributors and their respective affiliates, subsidiaries, and related companies) who sells the identified products anywhere on the Internet (including eBay or other auction sites). Those selling these products to any reseller that sells pool products primarily online will also be in violation of the policy.
The penalty for violating the policy includes refusal to sell TSE products and withholding of earned loyalty or rebate incentives. Further, Zodiac will not provide a manufacturer's warranty on Jandy Pro Series equipment purchased online through any Internet retailer.
The company says it will monitor the Internet 24-7 and encourages pool pros to report policy violations to enforcement@zodiac.com.
"We want to see this industry thrive for generations. Our decision to prohibit the sale of Jandy products online, along with our enforcement of the new Trade Series Exclusive policy, will help level the playing field for pool professionals, making them more competitive and supporting their long-term success," said Michelle Kenyon, Zodiac Pool Systems LLC's senior vice-president of marketing and customer experience.