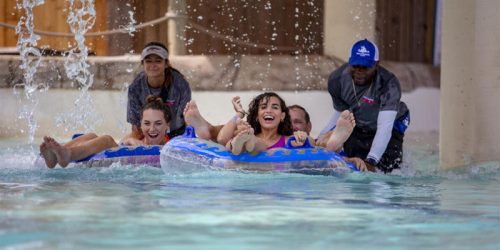 Cedar Fair Entertainment Company has signed an agreement to acquire two waterparks in Texas.
Schlitterbahn Waterpark and Schlitterbahn Waterpark Galveston were purchased for US$261 million.
"We are very excited about the opportunity to bring these two award-winning waterparks into the Cedar Fair family," said Richard Zimmerman, Cedar Fair's president and CEO. "These properties represent new markets for us with attractive demographics in the growing central Texas region, and they align with our strategy to identify compelling opportunities to accelerate our growth and profitability."
The waterparks entertained 1.2 million guests in 2018 and generated annual revenues of approximately US$68 million.
In addition to the two Texas properties, Cedar Fair has the right to acquire a third site, located in Kansas City, Kan., which previously operated as a Schlitterbahn waterpark.