Pool & Spa Marketing's #STAYSHADYCONTEST is currently open to aquatic industry professionals.
The contest runs until Oct.  9.
To enter, one must do the following: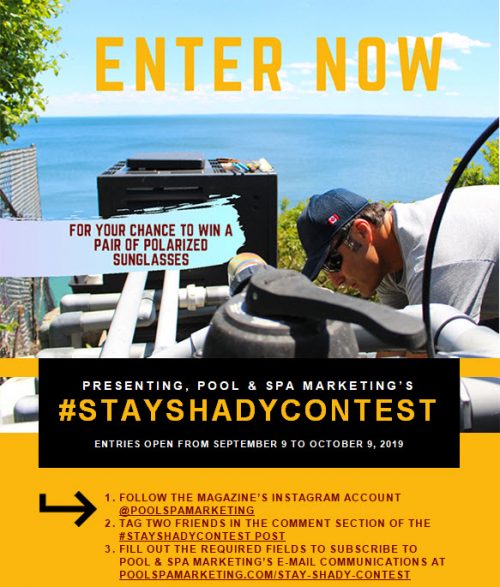 The winner of the contest will score a pair of Oakley Chainlink Polarized sunglasses. Results will be announced Oct. 10 in our e-newsletter and via our social media feeds.
To enter, click here.