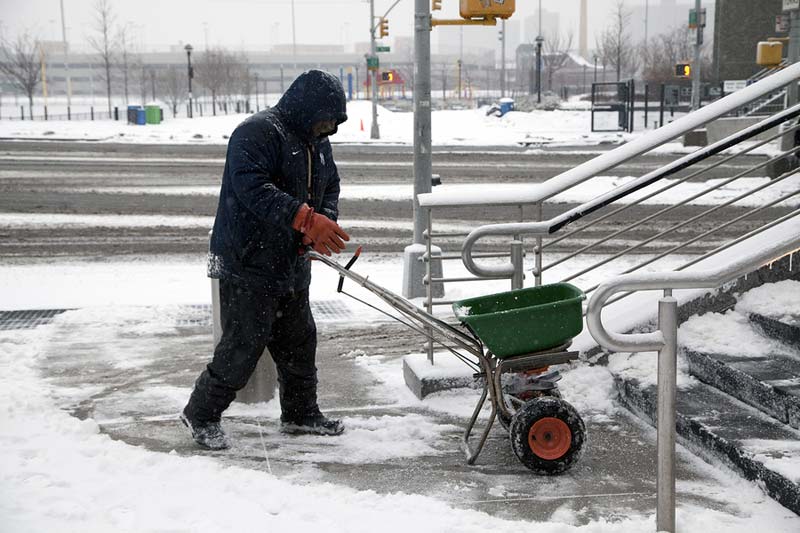 A continent-wide shortage on rock salt might leave some private contractors and groundskeepers out in the cold, reports Landscape Ontario.
The association is warning of a potential salt shortage this winter. This is largely due to increased demand for the resource from a supply that had already been depleted during last year's harsh winter.
Governing bodies and those who maintain infrastructure (i.e. airports and roads) are awarded first priority for supplies. This year, most provinces, states, regions, and municipalities have ordered 10 to 20 per cent more salt compared to previous years, leaving many independent contractors without adequate supplies, reports Landscape Ontario.
Other factors contributing to the shortage include specific hurdles experienced by some of North America's largest salt mines (i.e. flooding, labour strikes).
To compete with the shortage, efforts are being made to import the resource from alternate locations around the world; however, salt type, quality, and logistics suggest these efforts will not sufficiently fill the gap.
For more coverage on snow and ice management, including sage advice on property maintenance and tips on purchasing snow throwing equipment, watch for the October issue of Pool & Spa Marketing.