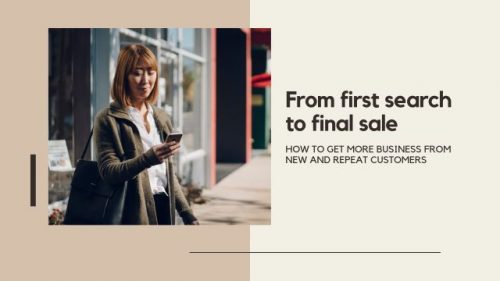 Interested in how to increase your brand's digital marketing presence and boost your business from new and repeat customers? You won't want to miss Pool & Spa Marketing's upcoming webinar.
The customer journey is evolving. For some homeowners, searching the internet for "pool builder near me" has become the norm, with many trusting online reviews with the same confidence as a friend's recommendation.
However, while popping up on a customer's digital radar may seem easy enough, building long-term connections can pose a challenge. To remain relevant and accessible, brands need to adjust their marketing strategies to suit the needs and wants of their customers. Today's consumers demand convenience—and businesses that are unable to adapt are sure to be left behind.


Presented by Podium's David Hepworth, head of sales, home services, and marketing specialist, Hayley Sonntag, they will explore strategies for overcoming these challenges in their webinar entitled, "From first search to final sale: How to get more business from new and repeat customers."
During the webinar, David and Hayley will discuss a range of topics on how to relate to today's consumer, including:
How the modern pool and spa customer journey has changed;
What retailers can do to leverage convenience and win more customers; and
Which tools can help your business adapt to meet your customers' demands.
This free webinar will be held December 10 at 2 p.m. EST. To register, click here.