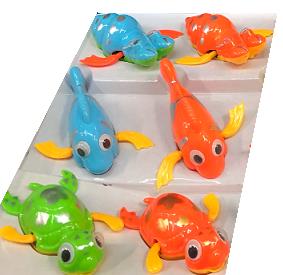 Health Canada has issued a recall on Swimming Animal Wind-up Toys.
A sampling and evaluation program determined the items do not meet the Canadian safety requirements for small parts and may pose a choking hazard. The item numbers included in this recall are: 123, 011, 012, 013, and 015.
These toys were sold between August 2018 and September 2019. Health Canada suggests consumers should immediately take the recalled toys away from children and dispose them in the garbage.
"We contacted all parties involved (with the Swimming Animal Wind-up Toys) and now all items have been recalled or destroyed," said Chantia Sales' president (importer of the recalled items), Harry Chan.