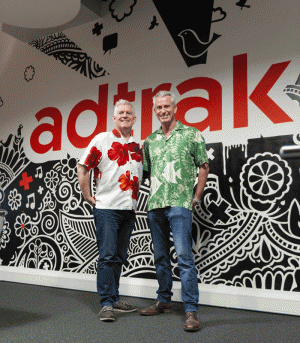 The Master Pools Guild (MPG) invited international digital marketing agency, Adtrak, to attend its conference in Maui, Hawaii, following the company's previous stateside success. The event, held in March, was exclusively for MPG members and partners, allowing them an opportunity to network and share knowledge.
Based predominantly in the U.S. and Canada, but with more than 100 elite members across the globe, MPG is a network for residential and commercial pool builders. Adtrak announced its partnership with the Guild in 2018 and, as their essential service provider, is the recommended web design and digital marketing agency for all members.
Attendees from Adtrak's team included managing director, Chris Robinson; director, Ian Cromie; account manager, Xavier Hodgetts, and senior manager, Chris Rutter. The team was present throughout the week and shared its digital marketing expertise and lead generation advice with MPG members. The agency also hosted a digital marketing drop-in advice clinic, where Guild members received guidance and performance improvement techniques.
Adtrak's managing director Chris Robinson said he was delighted to be invited again after the success of the Cincinnati conference in October 2018. He was eager to meet and connect with new MPG members and had been approached by many who wanted to discuss their marketing needs. As a result, the team was looking forward to a full schedule and the opportunity to help as many members as possible.
Adtrak, who is responsible for managing MPG's social media channels, also posted live updates from the conference on behalf of the Guild.