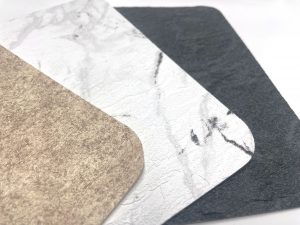 Poolside by CGT (CGT) has been selected as the preferred equipment provider of polyvinyl chloride (PVC) membranes by the association of independent custom pool builders, Master Pools Guild (MPG).
Established in 1962, MPG is an association including the likes of firms such as St. Lawrence Pools and Piscines Bonaventure in Canada, and Hendricks Pools and Nassau Pools Construction in the U.S.
Poolside by CGT is a global manufacturer (headquartered in Canada), offering a reinforced PVC membrane system for swimming pools backed by a 15-year warranty.
The company's membrane system serves as both a waterproofing and surface finish for commercial and residential swimming pool applications. Whether one is building a new pool or renovating an existing one, the pool surfacing materials are always ready to use off the pallet and require only limited surface preparation.
This pool surface system provides an immediate watertight finish that requires practically no cure times and pools can be inspected sooner.
The exceptionally durable PVC membrane resists the effects of environmental factors, such as temperature, moisture, and movement, making it an ideal product for all climates and seismic zones.  Poolside by CGT's reinforced PVC membrane is a pliable 60+-mil material that has been engineered for ease of handling with maximum strength and endurance.
Years of research have led to the development of this commercial-grade membrane designed to withstand ultraviolet (UV) rays and chlorine. The membrane is available in solid colours with slip-resistant options for enhanced swimming pool safety, as well as more natural-looking stone patterns and textures.
"Our company is excited to connect with MPG members to learn from their experiences, and in turn, share our knowledge and expertise as a manufacturer for the residential and commercial swimming pool industries," says Sandra Street, marketing manager for industrial products at CGT.  "We are proud to be a recognized supplier of such a highly respected organization as the Master Pools Guild and look forward to contributing to its success."