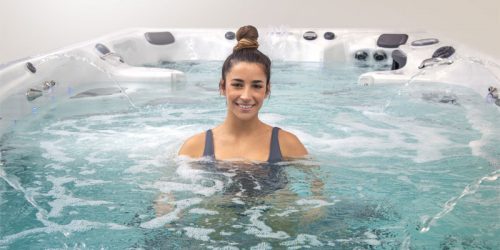 Master Spas has named Aly Raisman, an American gymnast, its newest brand ambassador.
The partnership with Raisman is part of the manufactuer's latest ad campaign, 'Win Your Day.'
Over the course of her distinguished career, Raisman focused on becoming an elite athlete, representing her county, and winning on the world stage. According to the press release, Raisman is committed to being her best by taking a holistic approach to wellness that includes, exercise, recovery, and mindfulness.
"Finding new ways to work out and relax are important to my mental and physical health," said Raisman. " After so many years of pounding in the gym, I enjoy having an exercise option that doesn't put extra stress on my back and my body."
Master Spas vice-president of sales and marketing Kevin Richards added: "We're really excited to work with Aly as she explores activities that help her both mentally and physically. Aly's approach to health and well-being embodies what it means for our customers to win their day—it's about being the best version of ourselves."