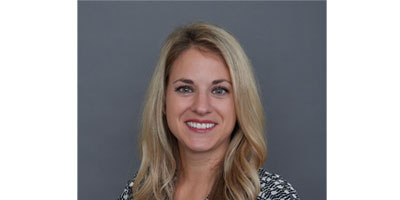 The Northeast Spa and Pool Association (NESPA) has named Taylor Griffith its new director of membership.
In addition to this role, she will work to grow the association's volunteer committees, as well as provide additional resources and support to four chapters. Griffith brings more than 10 years experience in club management to the position
She worked for organizations such as Society of the Hospital Medicine and National Board of Medical Examiners where her responsibilities included volunteer engagement, committee and executive board management, and her growth of programs like chapters and interest groups.
"This is a great opportunity for NESPA to expand our membership, deliver member value, and improve the volunteer and leadership experience," said NESPA's executive director, Dominick Mondi.
Prior to her career, Griffith earned her bachelor of science in hospitality and service management from Rochester Institute of Technology in New York.
"As the newest member of the NESPA team," said Griffith. "I look forward to working directly with members so they can get involved in building a stronger pool and spa industry."