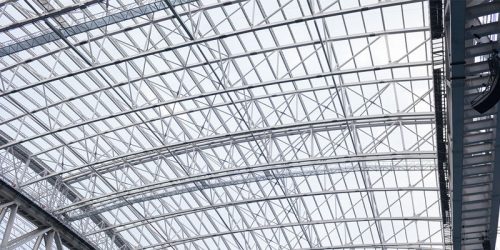 One city is currently in discussions to install retractable roofs to outdoor pools.
Cambridge, Ont., Ward 8 councillor, Nicholas Emerta, has expressed interest in retractable roofs, as many aquatic facilities are affected by seasonal changes. The city currently has two outdoor pools will be closed permanently at the end of the season.
"Obviously it's an idea to be very cautious about. It is taxpayers money after all, so we want to be respectful of that," said Emerta. "There's a municipal one in Blenheim (Ontario), and they've (retractable roofs) been popping up in the United States and Europe."
According to an article on Kitchener Today, Emerta says city staff is looking into expenses for these roof types, including upkeep and operating costs.
"When the city provides recreational services, we certainly don't do it for profit⁠—we do it for the quality of life, to keep people active, and to build relationships in the community," said Emerta. "You would get better use year-round with these roofs, so there's benefits in that regard."