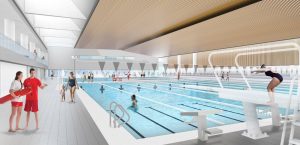 Orillia Recreation Centre temporarily shut down its aquatic facility to solve technical issues with its heating, ventilation, and air-conditioning (HVAC) system, which has caused the temperature and humidity levels to rise.
According to OrilliaMatters, members of the facility impacted by this shut down will receive account credits. In the meantime, the staff will undertake measures to bring down the temperatures in the facility so it can be opened for service as early as possible. The rest of the recreation centre will remain operational and accessible by regular drop-ins and registered participants.
Participants affected by the programming changes will be given direct updates on the state of the pool facility on the city's social media accounts.