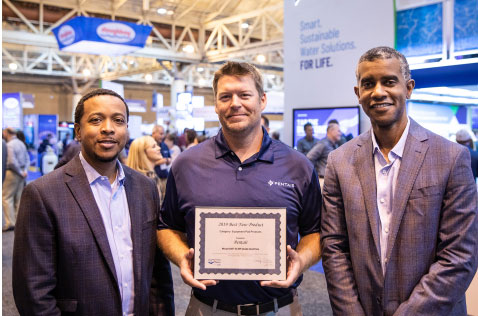 Pentair has received the 'Best New Product—Equipment Pad' award at the International Pool | Spa | Patio (PSP) Expo.
This is the third consecutive year the company received the prize—this time it was recognized for its WhisperFloXF variable-speed pump (VSP).
Products submitted in this category were evaluated by a group of judges representing many segments in the industry and also provided attendees a preview of the latest products offered in the industry.
"We're excited to have our product acknowledged," said the brand's vice-president, De'Mon Wiggins. "At Pentair, we work to deliver smart, sustainable solutions to help pool owners operate their installations more efficiently."
As the newest addition to Pentair's portfolio, this item is the first five-horsepower (hp) VSP that runs on single- or three-phase input power, making it ideal for large, feature-rich residential and commercial pools.