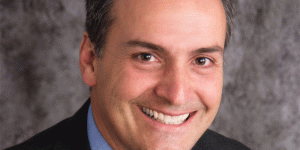 WEXCO Inc., the parent company of Marquis Corp., is moving forward with the planned transition of leadership at its factory headquarters in Independence, Ore.
Effective immediately, senior vice-president Sam Collins has been appointed president and chief operating officer for Marquis Corp. Former president John Schrenk retains the position of CEO for Marquis Corp., and takes on the new role of CEO for WEXCO Inc. Long-time industry leader Jeff Kurth remains chairman of the board at WEXCO.
Collins is a 35-year veteran of the company, starting right out of school and rising through the organization from the factory floor to supervisory and leadership roles in product development, manufacturing, supply chain, compliance, and operations.
"I have a very strong commitment to the Marquis brand and what it means to our employees, our dealers, and our end consumers," stated Collins.
Schrenk stated, "Sam is uniquely qualified to lead Marquis as he has excelled at his assignments over his long tenure with the company, contributing to his extensive knowledge of our operations.
"He is admired by all of us for his creativity, exceptional skills, hard work, and exemplary commitment to his co-workers and our company."