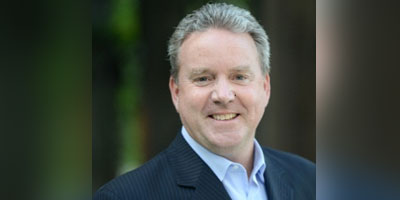 The Pool & Hot Tub Council of Canada (PHTCC) has appointed Bill Roberton, founder and managing director of R&A Executive Forums, as its new executive director.
"I am thrilled to be joining the Pool & Hot Tub Council of Canada," said Roberton. "Throughout my career, I've had the pleasure of working with business owners, executives, and experts from across sectors to identify the top issues and develop solution-based national conferences, business and public policy summits, and senior executive forums to address them."
Roberton states his three sons' experience as competitive swimmers and employment within the industry has familiarized him with the ins and outs of the aquatics sector.
Previously, Roberton was managing director of The Canadian Institute, executive director of Cambridge International Forums and The Conference Board of Canada's Conference Division, and vice-president, content and marketing, at Insight Information. He has provided leadership and day-to-day management of the research, design, marketing, and hosting of world-class events focused on the top issues faced by senior executives and professionals.
For her final address, Catherine Duclos, the former executive director, thanked the PHTCC members and directors for their support over the past decade.
"I have learned a great deal in my various roles at the council," said Duclos. "It has truly been a pleasure working for this industry and all of you. The PHTCC is in good hands, and I wish to extend my most sincere gratitude to the team. I loved working alongside such a great group of individuals."
In addition, after seven years at its Brampton-Ont. location, the PHTCC has moved its headquarters to 17-5775 Atlantic Drive, Mississauga, Ont.