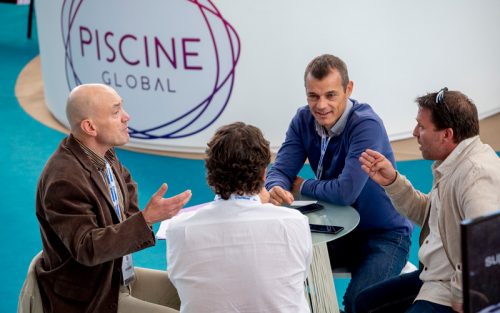 Piscine Global Europe will make its return as an in-person event this November in Lyon, France.
The show, which will take place Nov. 15 to 18, is designed to help aquatic industry professionals stay ahead of the trends, support developments, expand networks, and boost business. Over the course of the four-day event, seminars and dedicated themed areas will encourage discussions and improve understanding of the following topics:
Jobs, training, and skills development.
Digitalization and digital tools.
Sustainable development.
Show organizers have also planned various activities that will set the tone for this new edition of the exhibition:
The Pool Design Awards, a competition that shines a spotlight on pool projects from around the world.
The Pool Showcase for presenting new products.
The Pool Innovation Awards to recognize and highlight innovation.
The Pool Arena, an area dedicated to exhibitors' elevator pitches, and seminars on market trends.
The Jobs and Training Campus, giving professionals the opportunity to find training and recruitment solutions.
Buoyed by strong growth in the French and international markets, key players in the pool and wellness sector who are innovating and honing their products will be in attendance.
For more than 40 years, Piscine Global Europe, which is organized in partnership with the French Federation for Pool and Spa Professionals (FFP), has been a flagship event where industry professionals unveil their latest innovations and new products on the French and international markets.
"On an upward trend since the lockdowns, which exacerbated a desire for the  outdoors and poolside fun amongst French people and their European  neighbours, the pool sector is continuing to grow and generate new jobs, and is seeking to improve skills amongst its workforce," says Florence Rousson Mompo,  director of the GreenTech+ Department of GL events Exhibitions Operations. "To support this expanding ecosystem, Piscine Global Europe has built a reputation as an unmissable event for anticipating, understanding, and discussing future developments in the sector."
For more information on the show, visit www.piscine-global-europe.com/en.