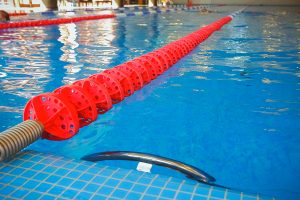 The refurbishment for an indoor pool in Rocanville, Saskatchewan, is at a halt due to an absence of competitive bids in response to tender calls. The Pool Refurbishment Committee is considering alternative approaches after receiving only a single bid of more than $4.9 million in response to the second call for tenders, which is well over budget.
According to a report by SaskToday, a public meeting was held to update the attendees on the situation. Initially approved for a $1.29 million grant under the federal-provincial Investing in Canada Infrastructure Program (ICIP), the town's first tender call resulted in bids of $3.6 million.
A subsequent referendum to the public asking about the needs of the project approved of it, but higher costs led to updated bids. The project was paused due to a significant cost increase of $630,000. The second tender call's bid response of $4.9 million led the committee to explore other options.
The report continued that three options were discussed at the meeting. The first option considered building an outdoor pool, which would entail losing the $1.29 million grant. The second option looked at reusing the existing building, with high risks and costs associated with updating the building's structure on the recommendation of an assessment done in 2018. The third option weighed in on proceeding with the town as the general contractor, which would reduce cost markups, but increase risks and extend the timeline.
Further, the report states the mayor and committee plan to present these options to the town council for a decision in the coming fall. The prevailing sentiment is that the town wants a pool and is willing to explore solutions.
The mayor acknowledged challenges, but expressed confidence in finding the right solution, possibly with the town as the general contractor.
The timeline for the pool's opening would likely be pushed to April 2025. The council will work closely with the committee to determine the next steps for the project.