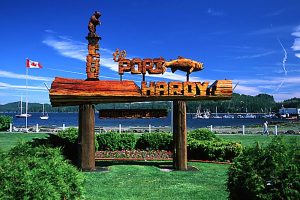 An application for provincial and federal grants for a swimming pool project in The District of Port Hardy has been turned down.
As reported by The North Islands Gazette, the funding the municipality was seeking would have refurbished the pool.
The article notes the cost to refurbish the pool is pegged about $8.5 million. If approved, the grants would have covered 73.33 per cent of the costs.
A statement from the District of Port Hardy said the three key issues with the pool are a leaking basin, an aging mechanical system, and a failing dehumidification system.
According to the Gazette, Port Hardy Mayor Dennis Dugas said the city's council is "determined" to keep the area's only indoor swimming pool open.
The Gazette reports the pool is more than 40 years old.
In October 2016, a referendum of residents showed overwhelming (74 per cent) approval of replacing the pool. However, costs were well higher than anticipated.
The municipality attempted to procure grants for a new pool, but that application was also denied.
It is expected city staff will provide city council with an update and recommendations for a plan moving forward in September.