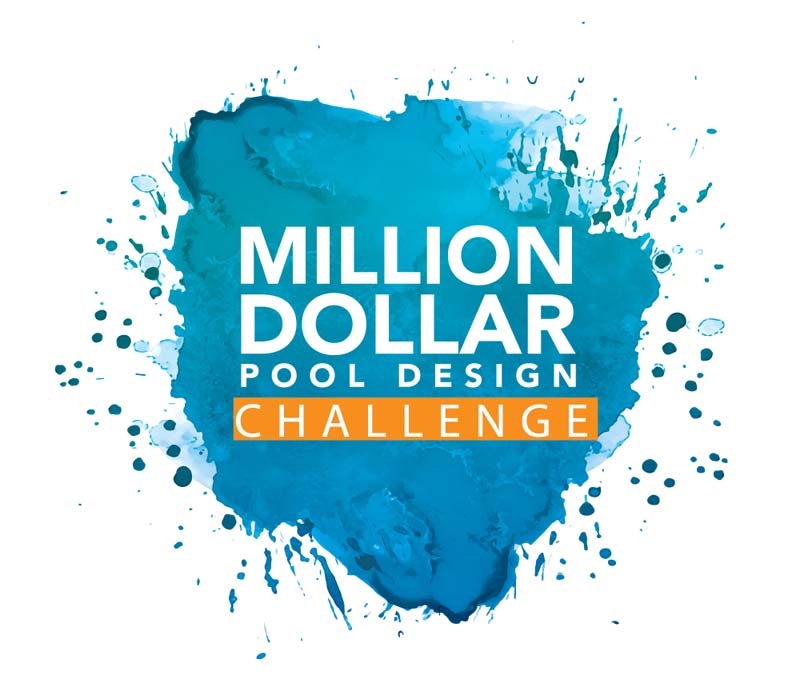 Five finalists for the inaugural Million Dollar Pool Design Challenge have been announced by the organizers of the upcoming International Pool | Spa | Patio Expo (PSP Expo), which will be held Oct. 31 to Nov. 2 in Las Vegas, Nev.
The competition is designed to give pool and landscape designers, builders, and outdoor living architects a real-world scenario from which to deliver innovative design solutions without the restraints of a budget. This year's challenge consists of a fictional couple, looking for a design that suits their conflicting priorities—a common scenario experienced by those working in the field.
Four professionals and one student will present their designs at the conference session of the event and a winner will be determined via live vote.
The finalists are:
Tanr Ross (Poolscapes);
Alex Tyler (Alchemy Exteriors);
Cory Stanley (Decorative Pools & Landscape);
Rory Caton, Maria Del Bufalo, and Jaime Verdeza (Heavenly Outdoor); and
Sridhar Yalmanchili (University of Oklahoma).
The winner will receive a $5000 cash prize and will be invited to join the judging panel for next year's competition.
"We are thrilled with how the industry has responded to this challenge," said event director Tracy Garcia. "We look forward to selecting a winner at this year's PSP Expo and continuing the challenge in 2019."
To register for the event, click here.