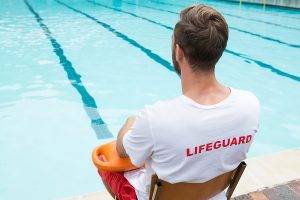 The City of Sault Ste. Marie, Ont., previously faced with cancelled swim classes and programming due to lifeguard shortage, has asked its councillors to create a full-time aquatic lead role to help rectify the situation.
"The position would help increase certificate rates for lifeguards and instructors, which directly addresses the shortfall," says Brent Lamming, the city's director of community services, in a report prepared for Mayor Matthew Shoemaker and ward councillors.
The proposed position will perform the following duties:
Implement Ontario government and the City of Sault Ste. Marie's policies, rules, regulations, and policies
Be aware of the location and usage of protective equipment
Be able to deliver first aid services
Perform the required lifeguard and instructor duties
Lead water fitness courses as necessary
Support teachers and daily operations
Aid in staff education
Submit shift reports
Monitor instructors and lifeguards throughout scheduled shifts and notify the aquatic supervisor of any issues
Guarantee that time sheets are correctly filled out, advanced courses are taught, all paperwork is presented accurately, and on-deck organization and inventory is maintained
"The position will help increase swim lesson programming towards pre-pandemic levels. In addition, this position would allow more deck attendants under the age of 15, who are certified to aid in providing swim lessons with the aquatic oversight. The aquatic lead would also be present to allow more deck attendants to be present on the pool deck for training on an ongoing basis as they pursue their certification," says Lamming.
Currently, the new position will be a temporary full-time one for a year from Nov. 22, 2022, to Nov. 21, 2023.
When discussing the budget in February 2023, the council members will be tasked to make the job permanent.