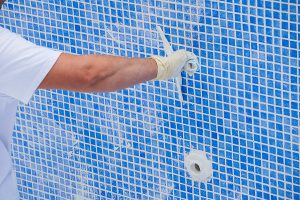 A North Carolina legislator is urging changes to the state's NC Licensing Board for General Contractors (NCLBGC) to enhance consumer protection from unreliable contractors. This initiative emerges amid ongoing investigations by the North Carolina-based television station, WBTV, into a local pool contractor's practices.
According to a report by WBTV, the call for change has been voiced by the Democratic Party representative, Laura Budd, who is advocating for more robust regulations over contractors. Budd, an attorney, has been scrutinizing North Carolina contractors for years, particularly those who exploit homeowners by undertaking projects, but fail to deliver. She believes, as stated in the report, while the NCLBGC aims to address these issues, it is currently under-resourced and lacks the necessary enforcement authority.
Budd's concern was amplified by WBTV's inquiry into an area contractor. The owner of the company reportedly left numerous pool projects unfinished, leaving homeowners with substantial financial losses.
Further, as per the WBTV report, the lawmaker's suggestions include incorporating more stringent background checks into the licensing renewal process for contractors and urging the NCLBGC to take more proactive measures to prevent fraudulent practices. Budd emphasizes the need for enhanced transparency and accountability to safeguard consumers.
Moreover, the WBTV report says that in response to the situation, the board has introduced a requirement for new contractors to undergo background checks as part of their licensing process. However, Budd advocates for the extension of background checks to be an annual requirement for all contractors, not just newcomers. She asserts that regular checks would lead to increased detection of any concerning conduct.
In addition to legislative changes, Budd also advises homeowners undertaking construction projects to verify the licensing status of contractors, seek references and multiple estimates, and consider hiring architects or experienced general contractors to oversee their projects.