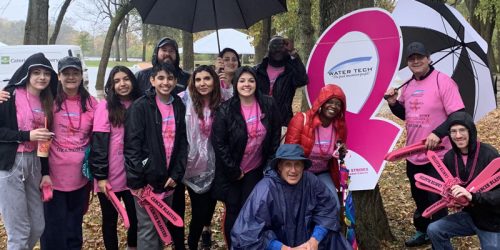 Water Tech Corp., a manufacturer of battery-operated pool cleaners, sent its 'I Pink I Can' team to the local New Jersey Breast Cancer Walk in October.
The event, sponsored by the American Cancer Society, involved a non-competitive 8-km (5-mile) walk to raise awareness. The company had a team of 15 employees that braved stormy weather and raised funds that were contributed directly to the organization.
"In one way or another, we have all been impacted by breast cancer, so it made sense for us to walk together as a team to raise money and provide hope to find a cure to breast cancer," said Water Tech's president, Guy Erlich.