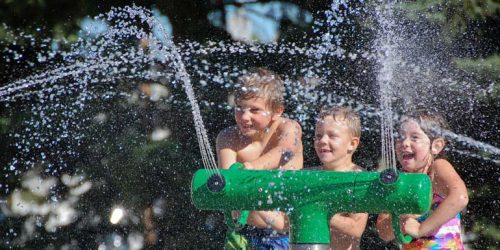 Waterplay Solutions Corp., has added Midwest Playscapes and Ultimate Playgrounds to its U.S.- based distribution team.
Midwest Playscapes and Ultimate Playgrounds will help to further expand the Vancouver company's presence in key aquatic markets throughout Minnesota, Wis., and North Dakota.
"I'm thrilled to be joining Waterplay as part of its distribution team," said Ultimate Playgrounds' owner and lead designer, Andrew Pudwill. "I've consulted with a multitude of clients to create innovative and exciting community playgrounds and I am inspired by the quality, expertise, and support that sets Waterplay a part from its competitors. As an advocate for play, I look forward to aligning my passion for inclusive play spaces with Waterplay's commitment to providing play solutions that encourage free, unstructured play, not limited by age, or physical ability."
This partnership is apart of Waterplay's continued strategic expansion in America.
"Partnering with Midwest Playscapes and Ultimate Playgrounds is a perfect fit for Waterplay, it will allow us to fully support the expanding play market in the U.S. and directly correlates with our growth plans," said Waterplay's vice-president of strategic growth and customer experience, Kerrin Smith. "When it comes to excellence in customer service and satisfaction, their reputation precedes them and we look forward to collaborating on many exciting upcoming projects."