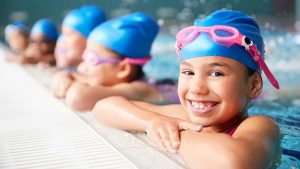 The World's Largest Swimming Lesson, created by the World Waterpark Association (WWA) in 2010, is a global public relations event welcoming participants from across the industry.
Supporting organizations include aquatic facilities, waterparks, pools, swim schools, and YMCAs, among others.
The event serves as a platform to help the global aquatics industry work together to build awareness about the fundamental importance of teaching children to swim to prevent drowning.
According to the Canadian Lifesaving Society, in 2017, 14 per cent of all swimming pool drownings in the country were a child between one and 14 years of age. A survey conducted by the American Red Cross in 2014 found more than half of Americans (54 per cent) either cannot swim or do not have all of the basic swimming skills.
The 2021 World's Largest Swimming Lesson will be held on Thursday, June 17. Host locations may select their own start time on the 17th to best suit their operating schedule.