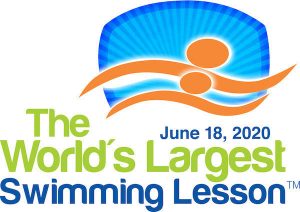 Registration for the 2020 World's Largest Swimming Lesson (WLSL), which will take place on June 18, is now open.
Organizers are urging aquatic facilities of all types to show their commitment to water safety and drowning prevention by registering as an official host location at www.wlsl.org, and sharing their dedication on social media.
The purpose of the event is to provide kids and parents exposure to life-saving water safety skills and build awareness about the importance of teaching children to swim to help prevent drowning. Program organizers are working to connect the dots between the risk of childhood drowning and the need for basic water competency skills and crucial parental supervision to keep kids safe in and around the water.
Since the WLSL event started in 2010, the "Swimming Lessons Save Lives" message has been shared with more than two billion people.
In a 24-hour period, more than 700 facilities and pools in 29 countries, including two Canadian provinces, participated in the 2019 event.