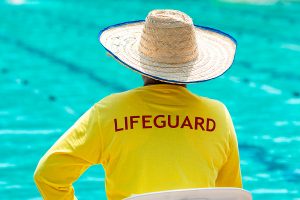 The YMCA of Hamilton/Burlington/Brantford will address the scarcity of skilled lifeguards by training a maximum of 200 new lifeguards this year. The organization aims to add more swimming lessons and pool activities in the coming months as well.
Currently, it is actively recruiting, and plans to hire another 60 lifeguards for their programs.
The senior regional manager of health, fitness, and aquatics at the local YMCA told The Spec that for two years during the peak of the pandemic, the organization had to halt all swimming programs. To make up for the lifeguard shortages, it started offering training about a year ago.
Most of their lifeguard trainees are high school and post-secondary students, and YMCA offers financial support for those who have difficulty affording national certification.
According to the senior regional manager at YMCA, lifeguarding provides valuable skills, including leadership and communication skills, which can be used in and out of the pool. It has even changed the career paths of some, such as Brock University student Monica Urbina, who is looking to become a high school teacher.